Bob's Burgers Movie Offsite Activation
In the morning, I attended the press preview for the grand opening of the "Bob's Burgers Movie" and "Dr. Strange and the Multiverse of Madness" offsite activation. The Dr. Strange portion had a fun photo op where you can put on the cloak in front of the Sanctum Sanctorum. The majority of the activation was photo ops for the Bob's Burgers Movie, including photos in front of a sinkhole and flipping burgers. There were also fun games to play like whack-a-mole and a fishing game where you try to match rubber ducks for prizes.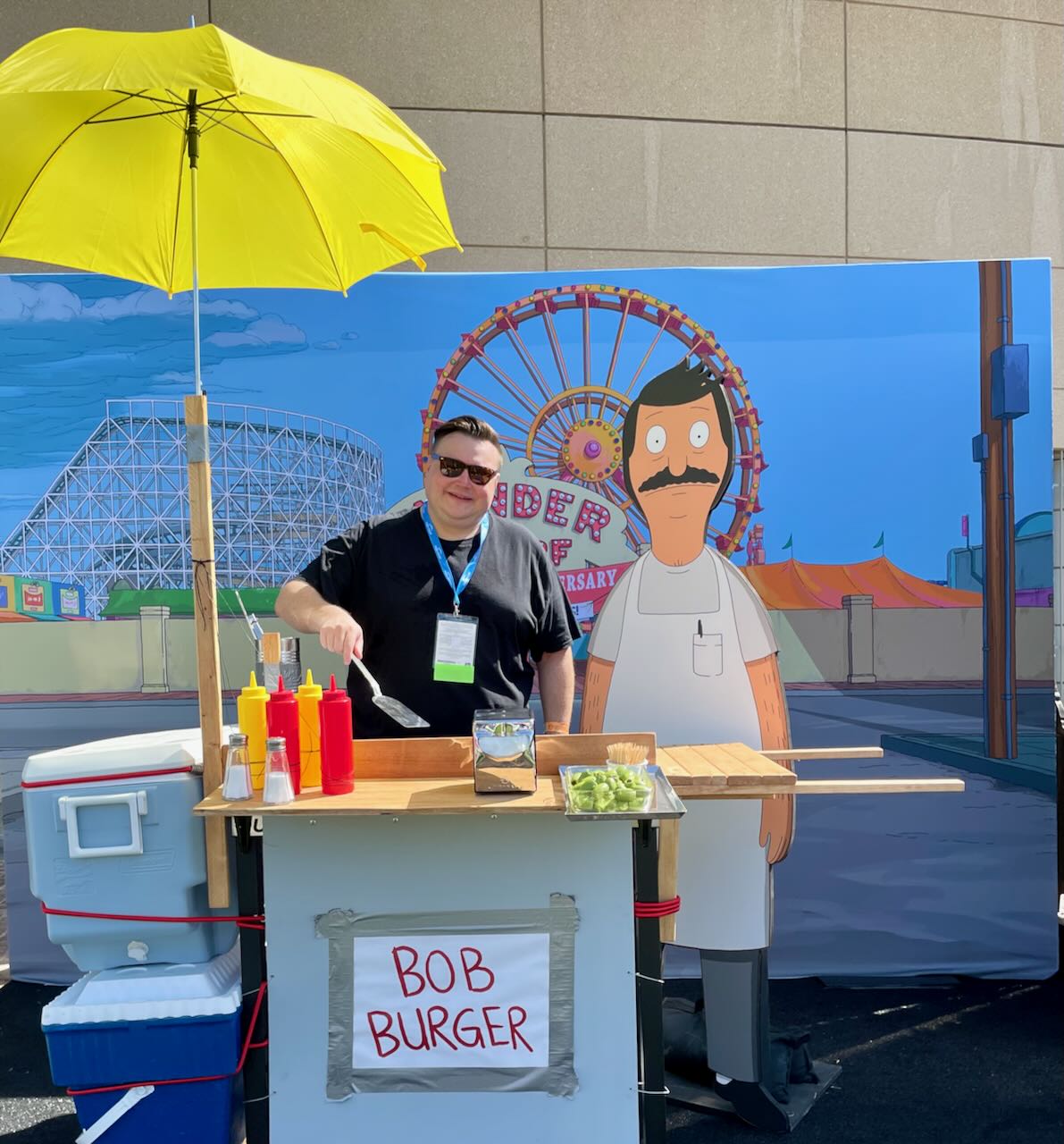 CBS' Ghosts panel
After that I attended some panels. First up was the panel for CBS' Ghosts. The full cast was present and it was a lot of fun hearing stories and answer fan questions about the ghosts and their special abilities we haven't seen yet.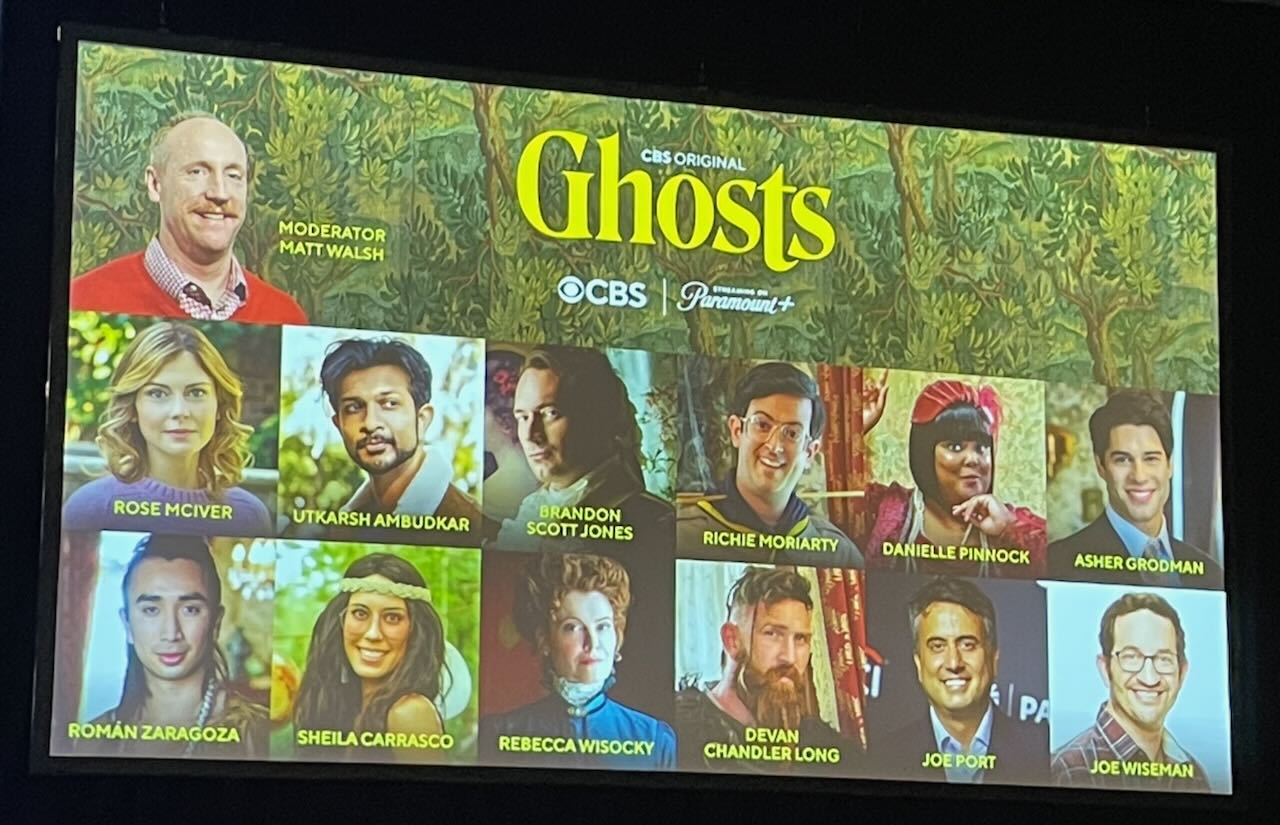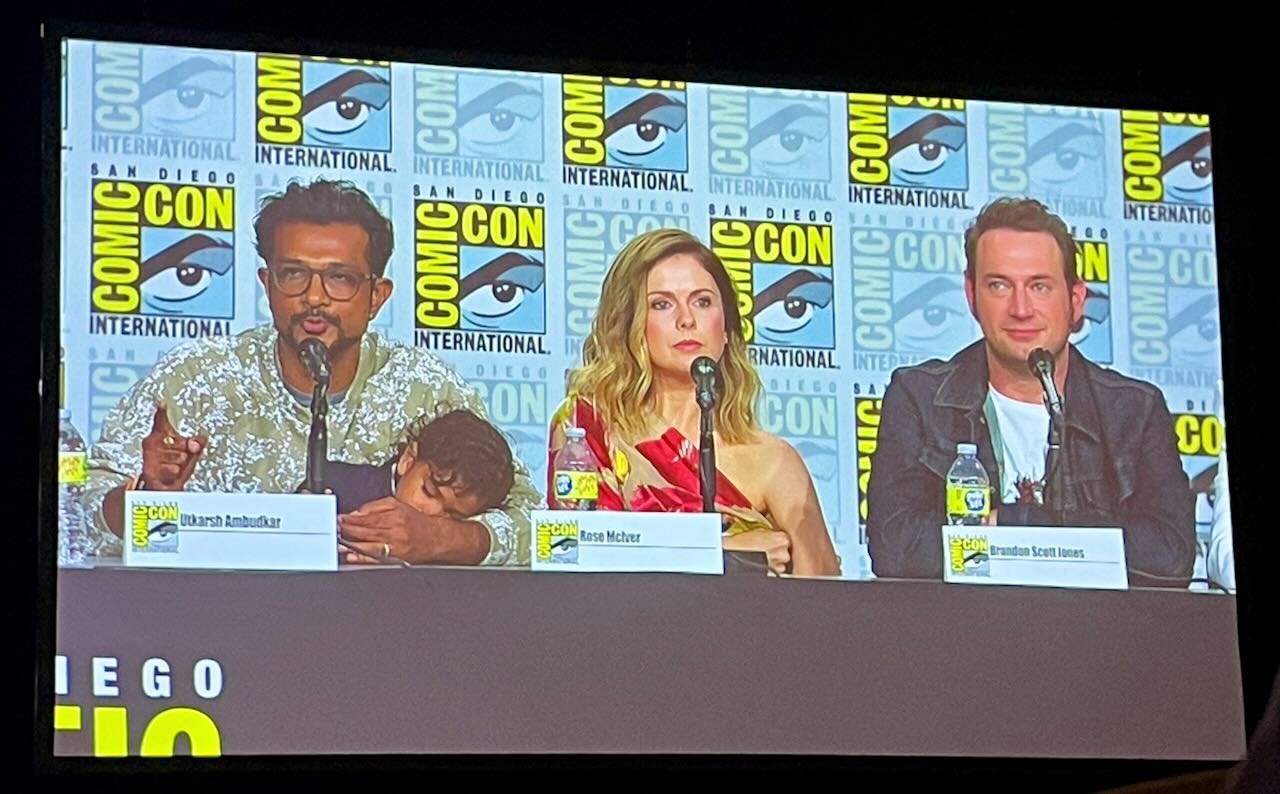 AppleTV+ Severance Panel
Next up was the Severance panel for AppleTV+. Most of the cast was there, including director Ben Stiller. It was moderated by Patton Oswalt who added a geeked-out fanboy appeal to the discussion. This was their first time at SDCC and Adam Scott could not believe how many people were in the audience for his show - he had a look of shock and cussed under his breath as he sat down after being introduced. They talked about how the Severance offsite activation at SDCC (which I went to later) uses real props from the set. Dichen Lachman was also there and soothed the audience with a "wellness session" about our "outies" and masking up for the panel.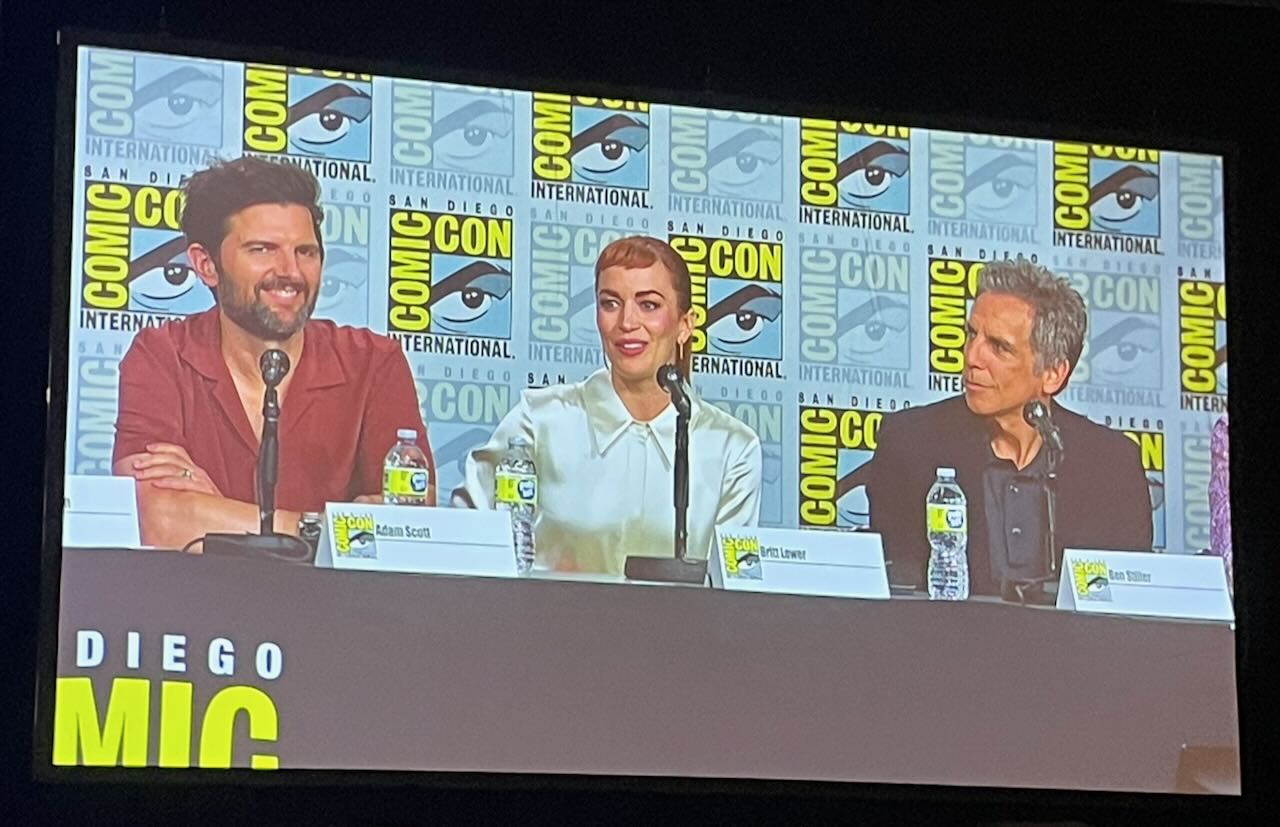 FX Offsite Activation
While I was waiting for some friends, I managed to get into the FX offsite activation. The activation covered FX shows like "American Horror Stories", "What We Do In The Shadows", and "Mayans MC". For "American Horror Stories", we were led into a hedge maze strewn with creepy doll parts and leaf monsters that would jump out at you. You could take photos with actors dressed as scary dolls. For "Mayans MC" you could get your photo taken on a motorcycle. For "What We Do In the Shadows", you waited in a hedge sculpture garden (featuring genitals) before entering Nadja's San Diego nightclub. Inside the nightclub was a DJ and while you danced, a 3D video was taken of yourself.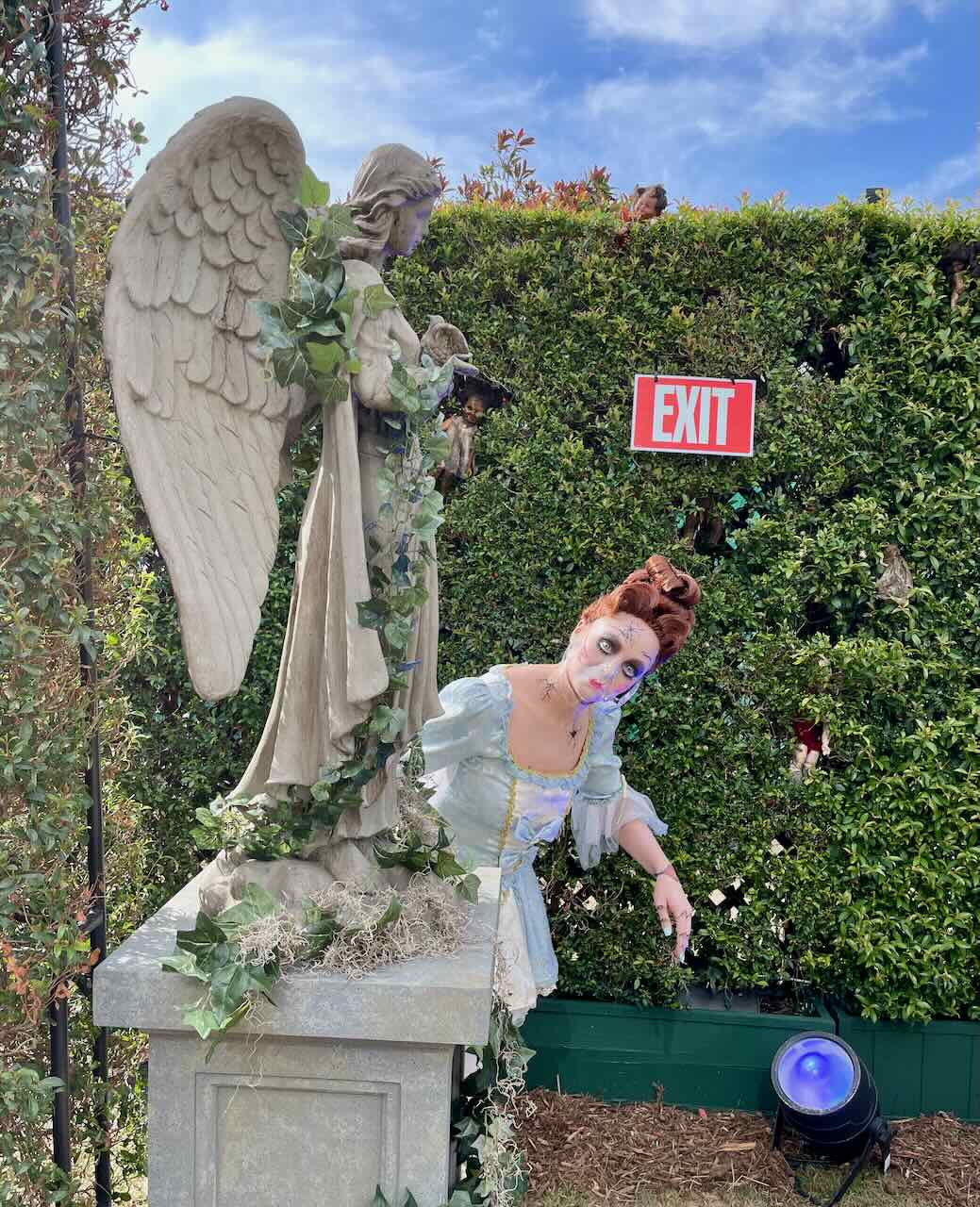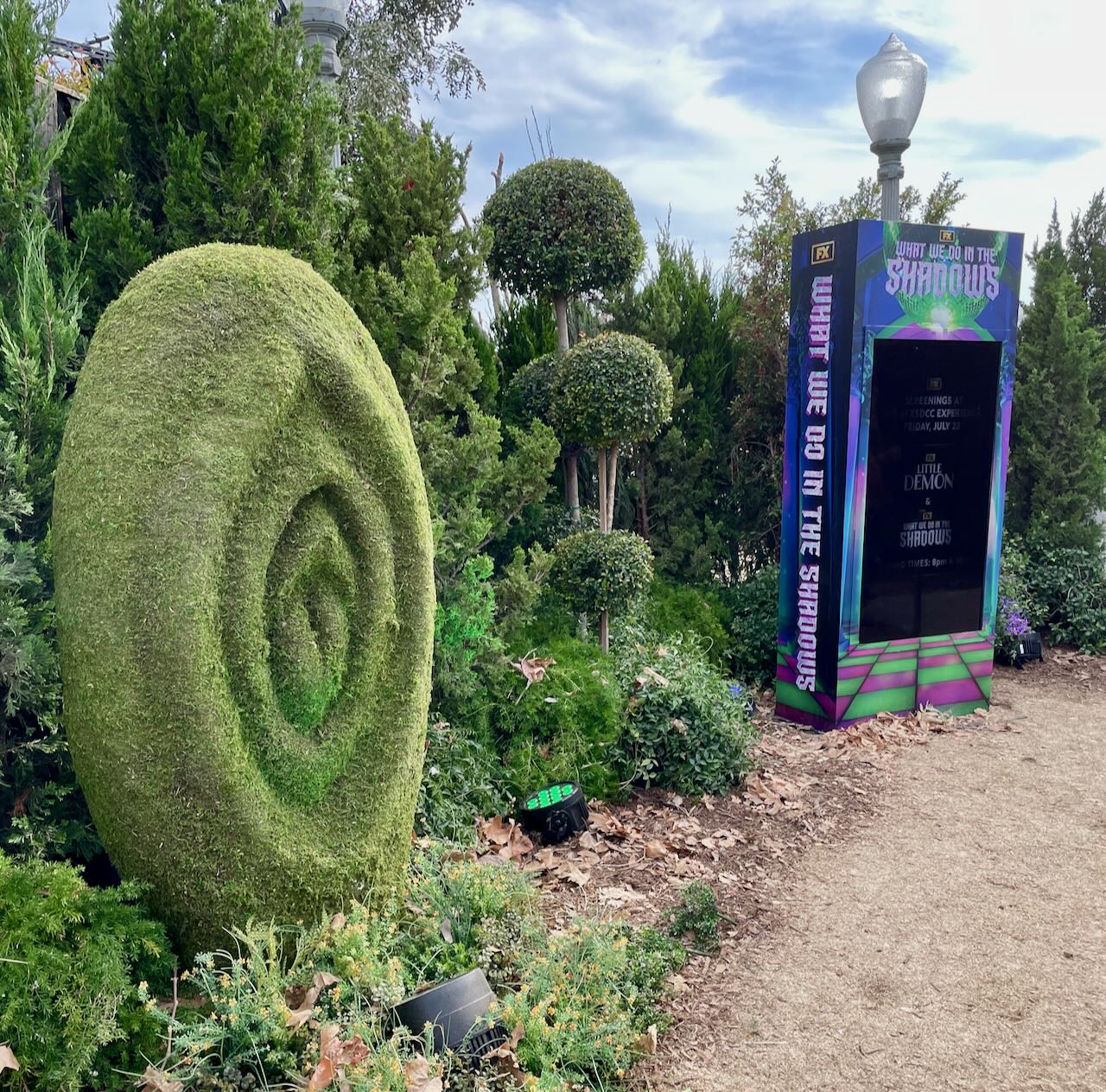 Dungeons and Dragons Movie Tavern
We finished the night at the offsite tavern experience for the new Dungeons and Dragons movie starring Hugh Grant and Chris Pine. After being led into a large tavern, we were quickly provided with tasty ginger-based drinks and watched an immersive and thundering 360-degree screen showing a dragon landing on the tavern. It seemed a bit rushed but the lines moved well.